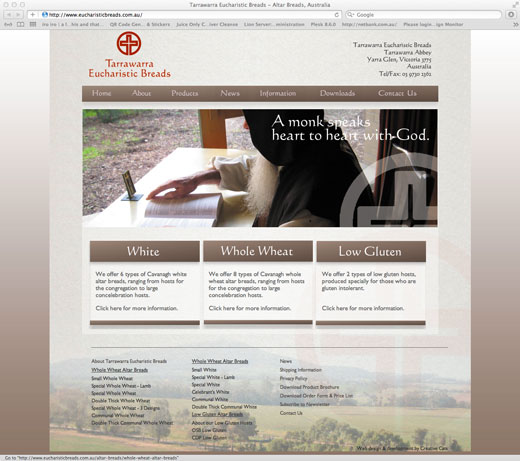 Tarrawarra Eucharistic Breads Online Store
year: 2011
client: Tarrawarra Abbey
details:

The client's old site had served them well up to the point where a large corporation came into the picture and started competing with them and taking away their customers. We redesigned and rebuilt the site on an online business platform for ease of use for the client.
With a web strategy in place, we relaunched the website with a newsletter send out as well as engaged in a google adwords campaign. The result was a increase in online sales, winning back old customers as well as gaining new ones, positive feedback from customers and a happy client.
Website: www.eucharisticbreads.com.au