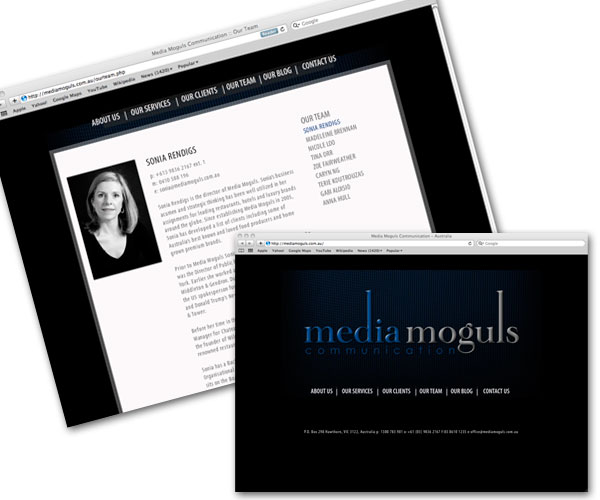 Media Moguls Communication Website 2010
year: 2010
client: Media Moguls Communication
details: As the PR Communications agency grows from strength to strength, the company needed a new website to represent them. We designed and built an elegant CMS based site that allowed for easy updates and showcasing of clientele.
Web hosting by Creative Cat.
Website: www.mediamoguls.com.au