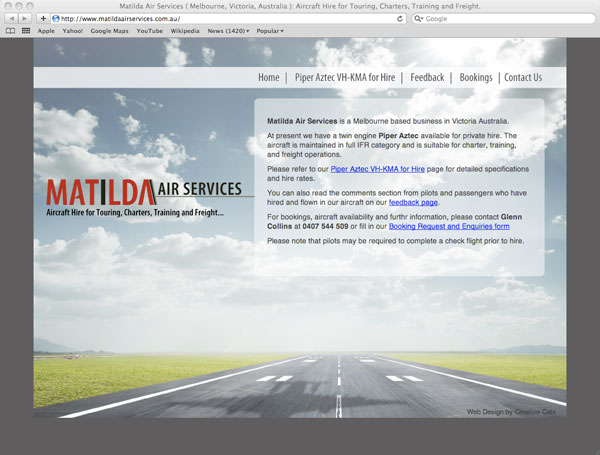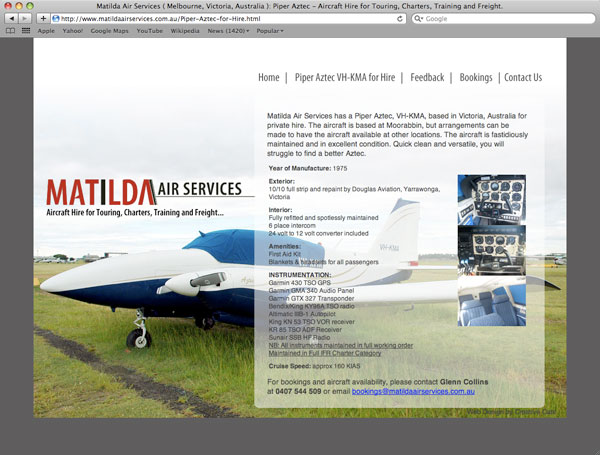 Matilda Air Services Website Design & Development
year: 2011
client: Matilda Air Services
details: A simple static website for an air services company providing aircraft hire. The website features an enquiry form as well as detailed product info. The site and it's content has been geared to be successful in keyword search for its target market.
Web hosting and domain by Creative Cats.
The business logo/branding, along with a host of business stationery was developed by Creative Cats.
Printing also by Creative Cats.
This is a classic example of the one-stop-shop service we provide.
Website: www.matildaairservices.com.au