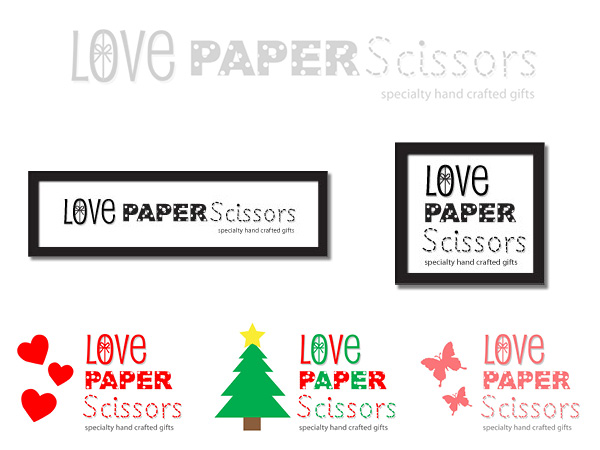 Rebranding of Love Paper Scissors, maker of specialty hand crafted gifts
year: 2010
client: Love Paper Scissors
details: The client was previously using their website masthead as their logo and it wasn't really all that suitable so they approached us to redesign their logo. Taking in mind the various uses of the logo (website, logo for sponsorships, product labels, business stationery), we developed the tag line for the business and designed them a versatile new logo to represent the uniqueness of their brand.
We also provided the client with a variation of logos with differing elements for them to use to target specific special occasions and markets.
Website: www.lovepaperscissors.com.au