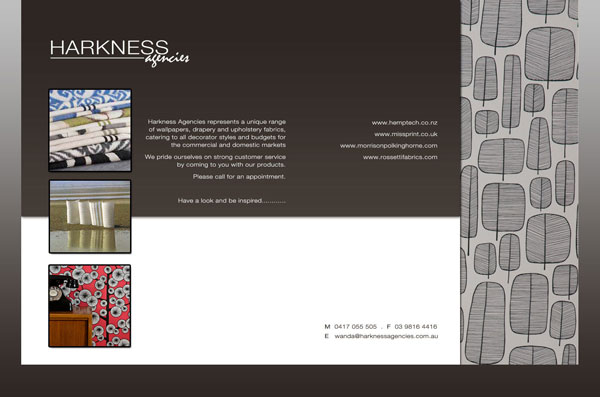 Harkness Agencies Single Page Website
year: 2011
client: Harkness Agencies
details: Harkness Agencies is one of our clients where we developed their branding and business stationery previously. The client needed a simple but tasteful website to represent their business and to have a presence online where they can also feature the suppliers they represent. Thus, we created this single page website that had an enquiry form integrated into it.
Web domain and web hosting by Creative Cats.
Website: www.harknessagencies.com.au