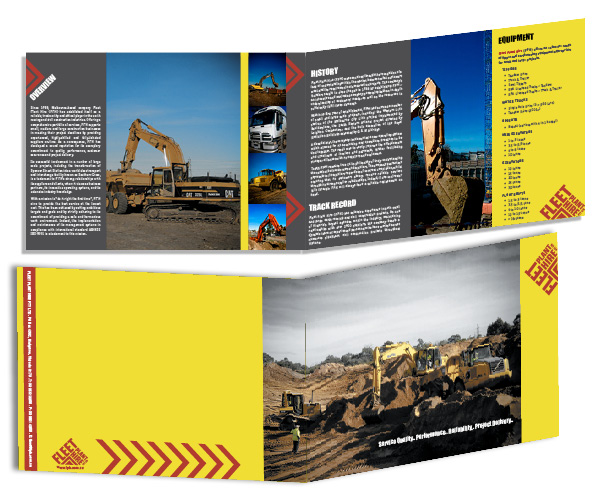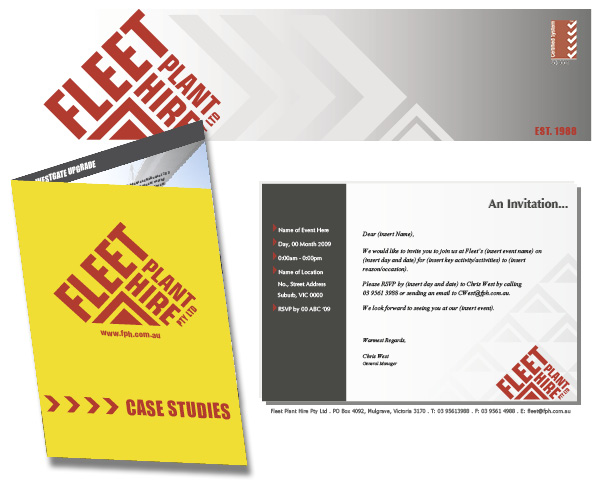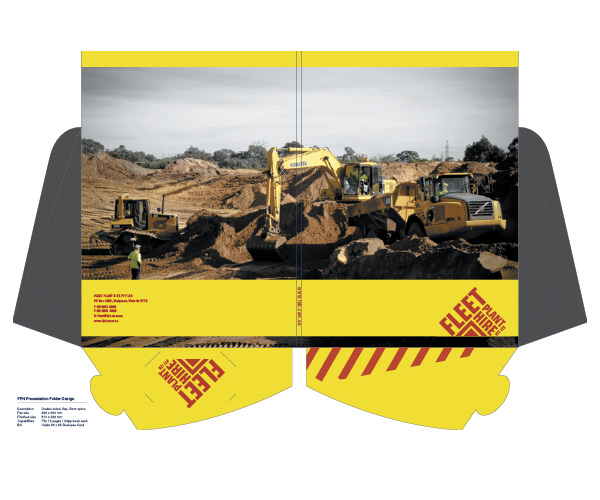 Fleet Plant Hire Corporate Collateral
year: 2010
client: Fleet Plant Hire Pty Ltd
details: Creative Cats designed a host of corporate collateral for FPH. We produced a custom presentation folder, corporate brochure, case studies portfolio, price list, truck fleet stickers, web signatures and corporate event invitation.
Printing by Creative Cats.
Website: www.fph.com.au