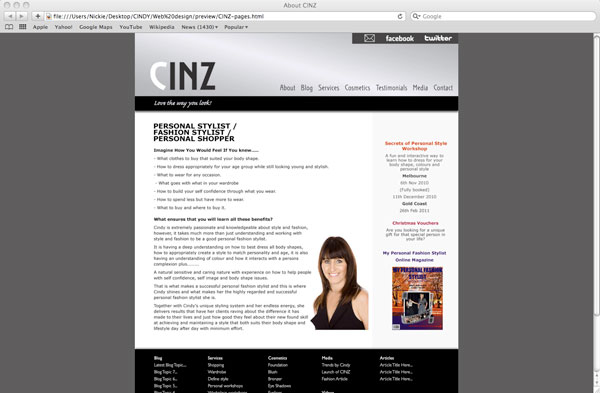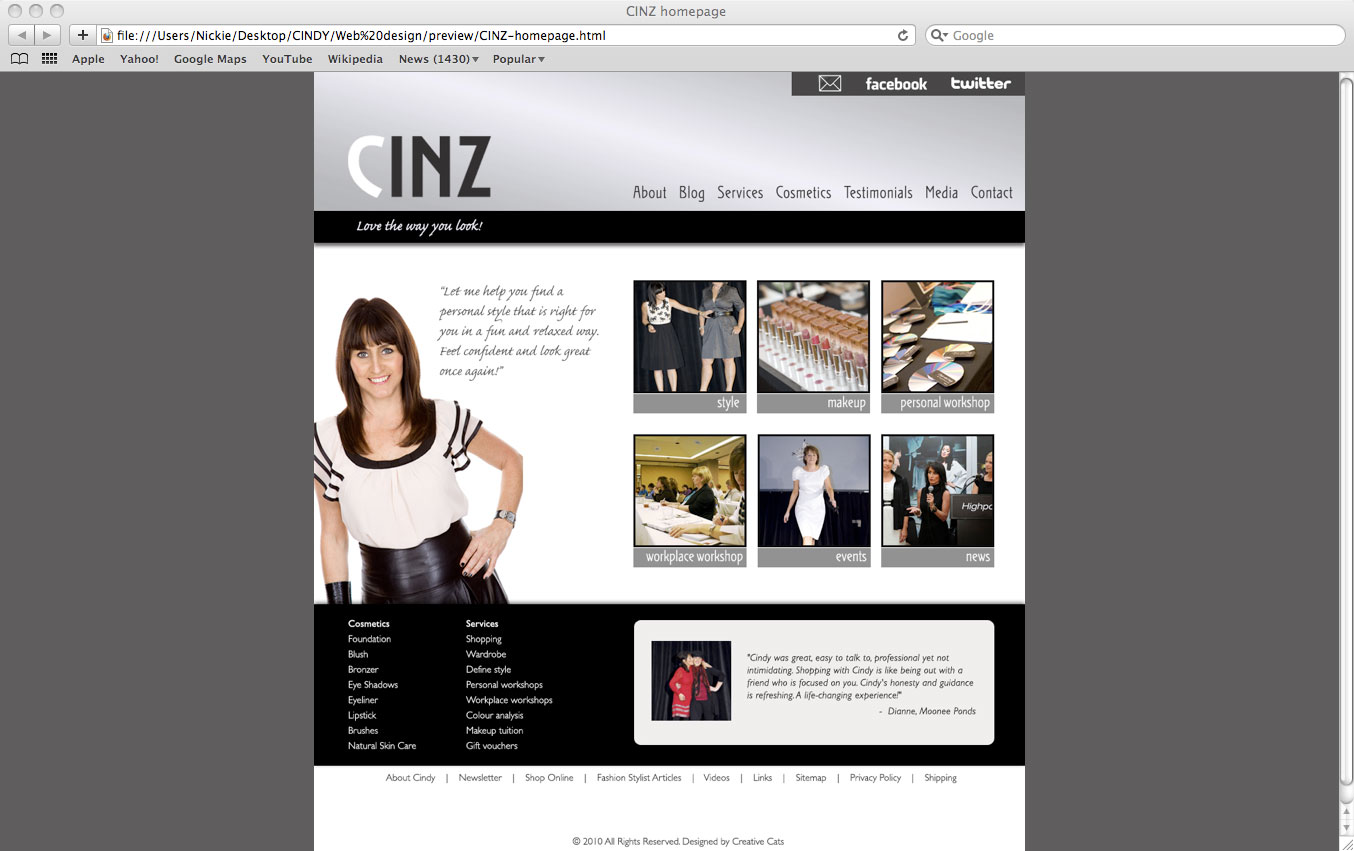 CINZ Personal Stylists Website
year: 2011
client: CINZ
details: Along with their rebranding, CINZ needed a new website as well. Given the multi-functionality that the client needed (e-store, product and services pages, blog, newsletter) we designed it and built it on the business catalyst CMS platform.
We also designed a newsletter template for the client and integrated it in the platform to enable them to send out a monthly newsletter.
Website: www.cinz.com.au