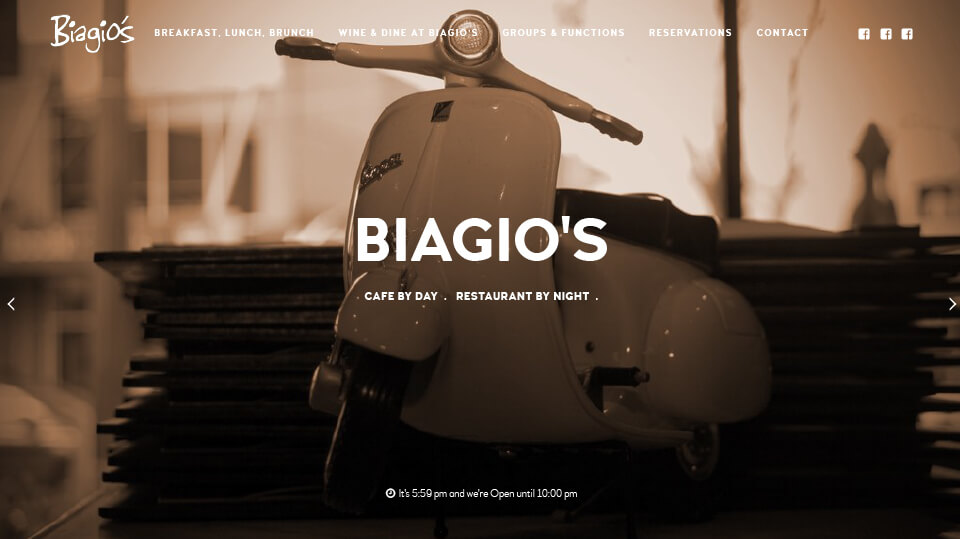 Biagio's Website
year: 2011
client: Biagio's Restaurant
details: Custom website design and development built on a CMS platform for easy self-managing by the client. We recommended specific photography required for the site as well as took some of our own and integrated it in the design. This website features a non-flash rotating banner on the homepage as well as various text-based menus for easy readability and user-navigation. (no downloading required!)
Upon launching the site, we registered the site with google and also assisted the client with setting up a facebook profile while providing ideas as to how to promote their website and facebook page.
Website: www.biagiosrestaurant.com.au