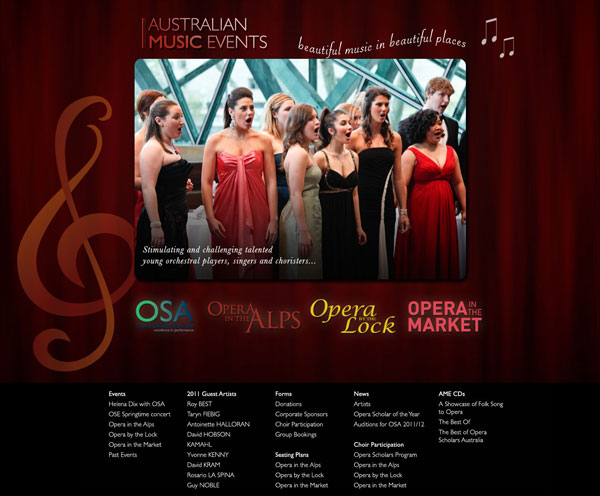 Australian Music Events Website Redesign
year: 2011
client: Australian Music Events (AME)
details: Australian Music Events has been a client for years. We have helped them do website updates and marketing collateral over the years. After incremental website upgrades, we recently took over their hosting on business catalyst and have suggested a website redesign and some website structure changes to improve website usability. This is the new design for the business homepage. The website revamp is currently in progress.
Business Catalyst hosting by Creative Cats.
Website: www.australianmusicevents.com.au